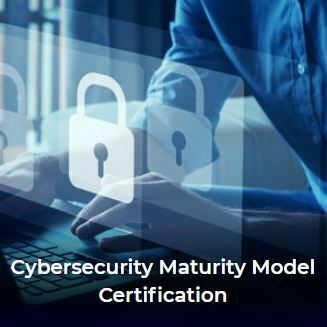 CMMC CP Live training - Online
Until

11 Aug, 01:30 PM
8d 5h
CMMC Certified Professional (CMMC CP)
Academy Linqs offers an instructor led web-based training provided by CMMC Provisional/Certified Instructors regularly. For self-study options, please refer to here. CMMC Certified Professional (CP) training course enables participants to acquire a comprehensive understanding of the Cybersecurity Maturity Model Certification (CMMC) model and its requirements. It is also a gateway for assessors and instructors, as it is a prerequisite to Certified Assessor Level 1, Certified Assessor Level 2, and Certified Instructor certifications.
This course will run two days a week (Thursday-Friday) for two weeks.
August 3, 4:           8:30 am – 1.30 pm (EST)
August 10, 11:          8:30 am – 1.30 pm (EST)
Educational Approach
Contains lecture sessions illustrated with graphics, examples, and discussions
Encourages interaction between participants by means of questions, suggestions, exercises based on a case study, quizzes, etc.
Includes quizzes which are a simulation of the questions of the certification exam
Prerequisites
There is no specific prerequisite for participating in this training course, however, it is recommended to have a general knowledge of cybersecurity and information technology concepts and principles.
Course Agenda
Day 1: Introduction to CMMC stakeholders, ecosystem, references, FCI, and CUI
Day 2: CUI protection, CMMC model, and CMMC domains
Day 3: CMMC levels 1 and 2
Day 4: CMMC high-level scoping, CMMC assessment process, and code of professional conduct
Examination
The "Certified CMMC Professional" exam fully meets the requirements of the Cyber Accreditation Board (Cyber AB). It evaluates the participant's knowledge of the CMMC model, its relevant supporting materials, applicable legal and regulatory requirements, and the CMMC ecosystem. The "Certified CMMC Professional" exam covers the following domains:
Domain 1:  CMMC Ecosystem
Domain 2:  Cyber-AB Code of Professional Conduct (Ethics)
Domain 3:  CMMC Governance and Sources Documents
Domain 4:  CMMC Model Construct and Implementation Evaluation
Domain 5:  CMMC Assessment Process (CAP)
Domain 6:  Scoping
For additional information on the Cyber AB exams, please visit https://cyberab.org/.
General Information
Participants will be provided with the training course material containing over 500 pages of explanatory information, examples, best practices, exercises, and quizzes.
Certification
Upon the successful completion of the exam, you can apply for the credential shown in the table below. For more information about the Cyber-AB certification process, please visit https://www.cyberab.org/.
Cancellation Policy
Academy Linqs reserves its right to reschedule of the training to another day/time due to unforeseen events.
We welcome substitution of another attendee with no additional fee.
Cancellations before 7 days prior to start of the course are refundable and subject to $50 administrative fee.
Cancellations after 7 days prior to start of the course are non-refundable, however payment can be used toward the cost of same type or another type of training that costs same or higher, that is scheduled before or after the original date of the training. Please contact us for further information.
Scan QR Code