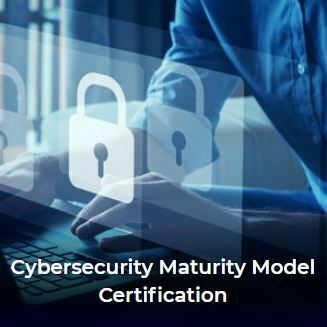 CMMC Foundations Live Training - Online
Until

24 Sep, 03:00 PM
1d 6h
Certified CMMC Foundations
WEEKEND CLASSES – Academy Linqs offers an instructor led web-based training provided by CMMC Provisional/Certified Instructors regularly. For self-study options, please refer to here.
Linqs provided PECB certified CMMC Foundations training course enables participants to understand the fundamental concepts and principles of the CMMC model. Fee includes the cost of examination and certification by PECB.
Course Agenda
Day 1: Introduction to the CMMC ecosystem and the CMMC model
Day 2: CMMC practices, assessment process, and code of professional conduct
Examination
The "CMMC Foundations" exam fully meets the requirements of the PECB Examination and Certification Program (ECP) requirements. It covers the following competency domains:
Domain 1: Fundamental concepts of the CMMC model, CMMC ecosystem, and code of professional conduct
Domain 2: CMMC domains, processes, practices, and assessment process
General Information
1. PECB Certification fees are included in the exam price ($700 value!).
2. An attestation of course completion worth 14 CPD (Continuing Professional Development) credits will be issued to the participants who have attended the training course.
3. In case of exam failure, candidates can retake the exam once for free within 12 months of the initial exam date.
4. The PECB CMMC Foundations credential is not approved by the Cyber-AB. Cyber-AB does not issue certification for this course.
5. It is a PECB credential that demonstrates the candidate's understanding and knowledge of the basic concepts of the CMMC model.
Cancellation Policy
Academy Linqs reserves its right to reschedule of the training to another day/time due to unforeseen events.
We welcome substitution of another attendee with no additional fee.
Cancellations before 7 days prior to start of the course are refundable and subject to $50 administrative fee.
Cancellations after 7 days prior to start of the course are non-refundable, however payment can be used toward the cost of same type or another type of training that costs same or higher, that is scheduled before or after the original date of the training. Please contact us for further information.
Scan QR Code