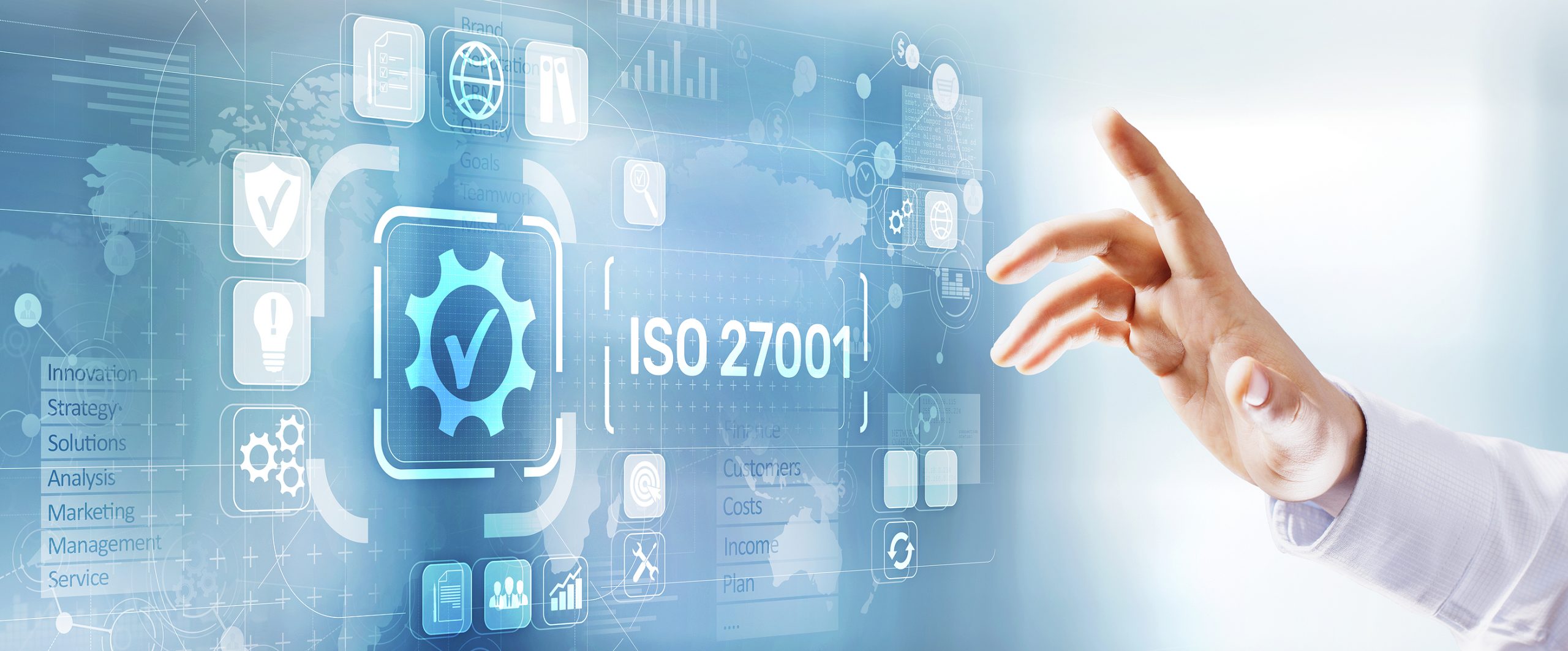 How Can We Help You?
Don't try to manage it all alone! Linqs has extensive experience in ISO compliance and operations. We can assist you with training, developing your policy and procedures, and help establishing your information security management system compliant with the ISO 27001. Our ISO 27001 compliance service consists of multiple phases and is completely customizable per customer's specific needs.
Phase 1 – Training, Assessment, and Gap Analysis
Provide training on ISO 27001 clauses and compliance

Review the ISMS including internal and external interested stakeholders

Review of ISO 27001 requirements based on the organization's ISMS

Identify the gaps where remediation is needed
Phase 2 – Compliance Program Management and Procedure Development
Prioritize the gaps which can be closed in a short time frame

Develop plan of actions & milestones to be compliant with ISO 27001 requirements

Develop robust documented ISMS

Engage with each department involved with quality and operations; and

Advise on best quality management system practices.
ISMS Policy, ISMS Objectives, and ISMS Scope

Develop procedures for the organization's operations

Develop continuous improvement processes.
Phase 3 – Continuous Compliance Monitoring
Assess and identify the new gaps a result of changes in operations, regulations, and customer focus

Updates to the quality management system including revision changes to risk analysis, processes, significant operation developments, quality scope and documentation controls

Assistance with customer requirements, customer complaints, and audit finding

Assistance with representation during audits

Advise on continuous improvement; and

Continuous education & training for your organization.
ISO/IEC 27032 Lead Cybersecurity Manager training enables you to acquire the expertise and competence needed to support an organization in implementing and managing a Cybersecurity program based on ISO/IEC 27031 and NIST Cybersecurity framework. During this training course, you will gain a comprehensive knowledge of Cybersecurity, […]
Linqs is offering ISO/IEC 27005 Lead Risk Manager training course which enables the participants to acquire the necessary expertise to support an organization in the risk management process related to all assets of relevance for Information Security using the ISO/IEC 27005 standard as a reference framework. […]
Linqs is offering ISO/IEC 27005 Risk Manager training course which enables the participants to develop the competence to master the risk management process related to all assets of relevance for Information Security using the ISO/IEC 27005 standard as a reference framework. During this training course, participants […]